How the Echo.Cloud.Filter Works
When users visit a Web site, they type or click on a Web address that identifies the site by name. The site on the Internet, however, does not exist by name but rather by a unique IP address. All Web browsers and Web enabled applications use the Domain Name System (DNS) to associate these numeric IP addresses with their more meaningful and descriptive domain names.
Nothing to Install - Nothing to Maintain

The Echo.Cloud.Filter becomes your organization's custom DNS server. Our DNS servers have the additional capability to determine if a Web site violates your desired filter rules before it returns the Web site's IP address. Your computers simply need to be

configured

to perform DNS lookups at the Echo.Cloud.Filter. This is easily done through a change to your DHCP Server settings. This solution is highly secure and incredibly stable due to the maturity and fault tolerance built into the Internet Domain Name System.
You May not Get There from Here

When a user submits a domain name (DNS request) to the Echo.Cloud.Filter, the Web site is first looked up in our proprietary Echo.Filters™ URL Database. If the Web site is considered safe based on the rules that you define, the site's actual IP address is returned to the user that requested it. If the Web site violates your filter settings, the Echo.Cloud.Filter returns the IP address of a generic or customized block page that explains that the Web site has been blocked.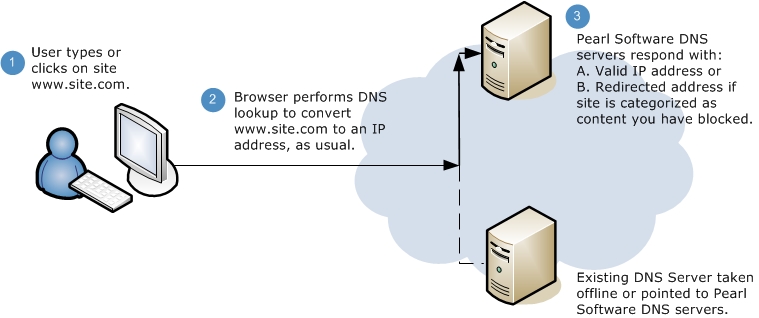 This means that when a Web site is blocked, the Web browser or Web enabled application never receives the actual address of the requested Web site and therefore cannot download the content to the endpoint, even accidentally. Here is an example of a default block page that your network users and wifi guests may see (you may redirect to any block page you like):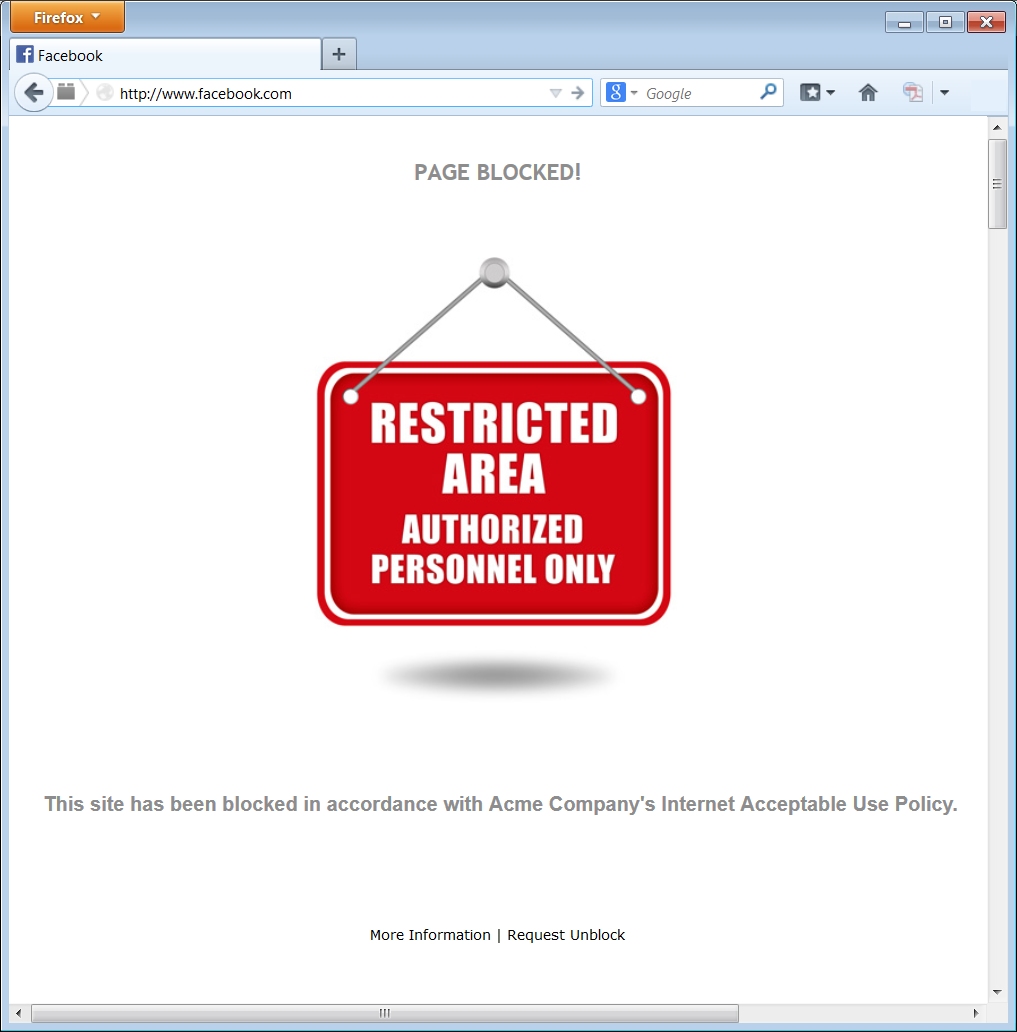 Categorized Web Content

The Echo.Cloud.Filter provides over 60 categories to block including custom white and black lists. You simply login into your Echo.Cloud.Filter web portal and set the permissions that you feel appropriate for your organization. To see how easy it is, try Echo.Cloud.Filter risk free or view a Screen Tour.
Screen Tour ...to view how easy it is to configure Echo.Cloud.Filter.
Buy Now ...to be up and running in no time.
Compare Products ...to see how Pearl product specifications meet your requirements.